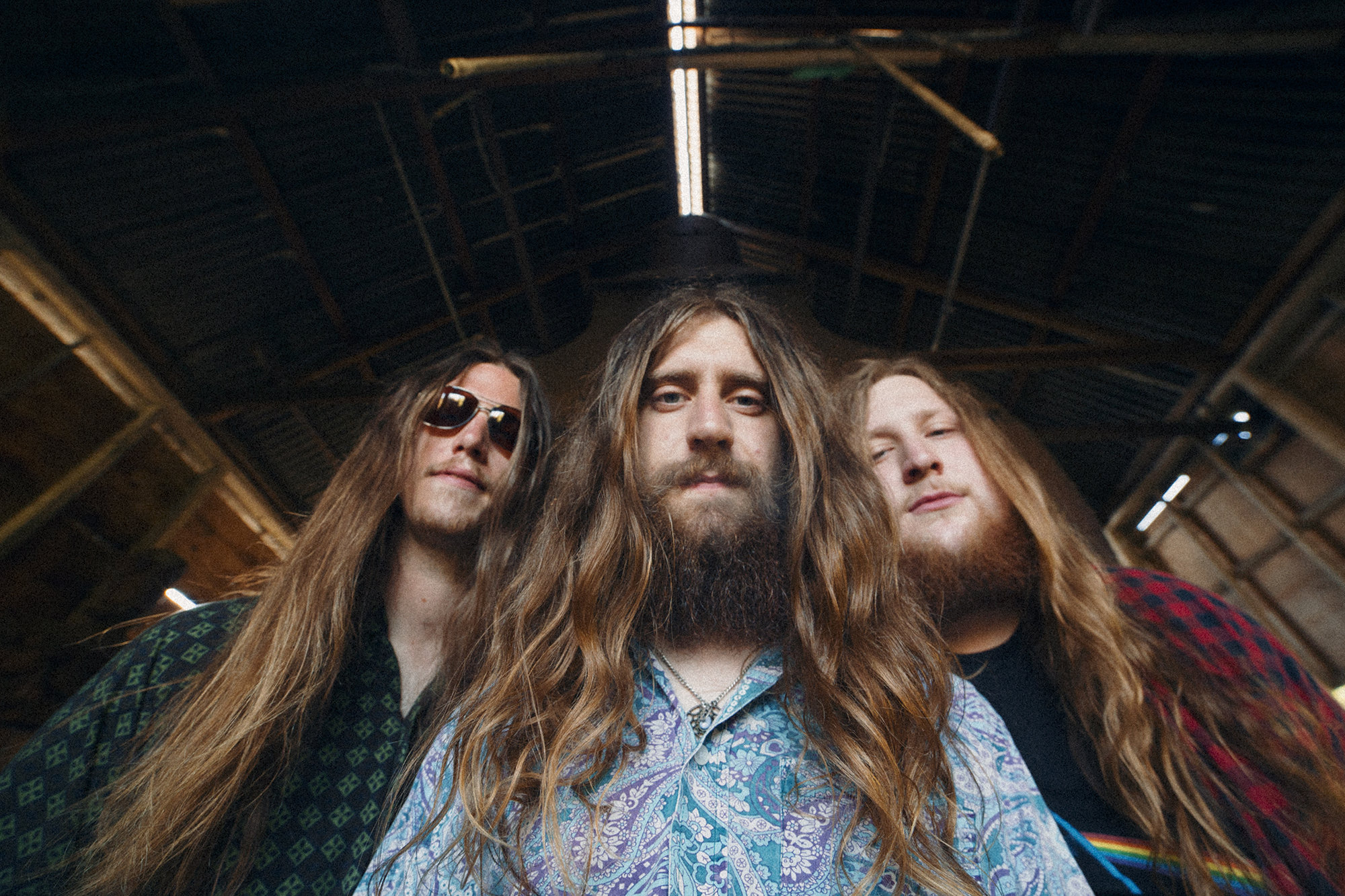 New edition drops March 22nd, band already at work on new album
After creating a planetwide storm with the limited self-release of second album Semuta, Island of Guernsey dwellers Lord Vapour issue a new worldwide edition of the record viaRipple Music this month.
Founded by Joe Le Long, Christiaan Mariess and Henry Fears in late 2014, Lord Vapourcrafted a sound that ranged from retro-rock to desert stoner freakouts, blended liberally with hints of doom, heavy-psych and subtle funk textures.
The combination of groovy headbanging riffs and drawn out jams, something previously unheard on their quaint island home, led their 2016 debut album Mill Street Blues to rank #10 on the June 2016 Doom Charts, also coming in at #37 for the year.
2017 saw the band take to the road in the UK and Europe, supporting bands like Jucifer, Elephant Tree, Stubb and Space Witch, fueling their fire to build on what they'd accomplished.
Self-released in late 2018, Semuta saw the band's song construction evolve as they explored new sonic paths while remaining true to their brand of psychedelic riff-rock.
Semuta's six tracks are filled with massive interlacing guitar jams, pounding drums and expansive bass lines, along with more elements of funk, metal and 70s rock, landing the album at number 4 on the December 2018 Doom Charts during its limited initial release.
Now, with international heavy rock purveyors Ripple Music throwing their weight behind the band, the entire world will have the opportunity to hear what Lord Vapour has brought forth.
Ripple Music's digital and CD release of Semuta arrives on March 22, 2019, with a new vinyl
edition to follow soon.
Lord Vapour is available to speak to interested media – contact jadd@redleadpr.com to get in touch.
Digital promos of Semuta can be private streamed here or downloaded as mp3s here.
"With Semuta, Lord Vapour have fulfilled the promise of both their earlier recordings and live shows to create a high quality slice of powerful, transporting, psychedelic rock – and I have one piece of advice for listeners… 'play loud'!" – Tom Girard, BBC Introducing
"Mill Street Blues may have made Lord Vapour a band to look out for. However, Semuta proves that they're destined for bigger and better things. Lord Vapour have delivered the goods with this album." – Outlaws of The Sun
"What a winner from end to end, each note an immaculate charge in the aether sinking into your skin. Through it all, Lord Vapour has conceived greatness conceptually." – Doom Gazed