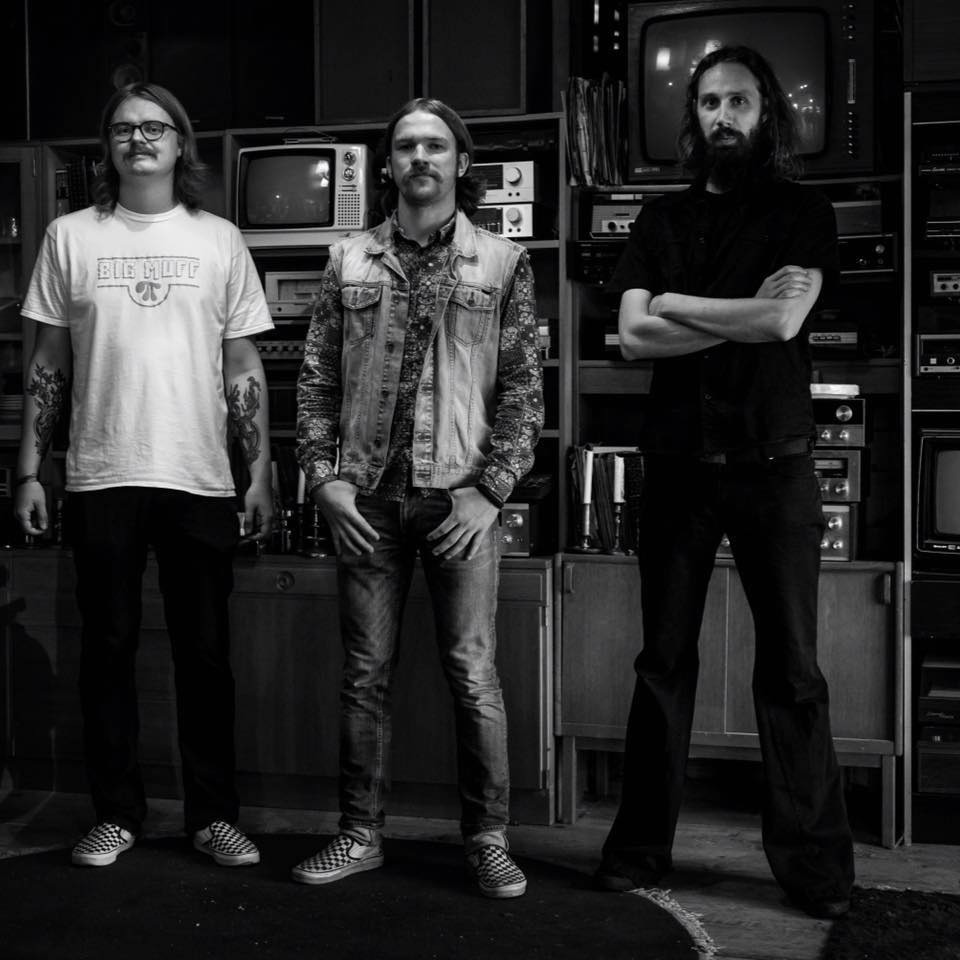 Ripple Music is thrilled to announce the signing of Vokonis to a world-wide release for the upcoming album, "The Sunken Djinn". Fans of the band can expect a deluxe reissue of their last epic of doom, "Olde One Ascending" to follow.
Already making huge waves in the heavy and doom scenes, Vokonis turned heads with the release of their "Olde One Ascending" album, mixing stellar musicianship with pulverizingly heavy riffs to create a sound unlike any other in the doom world. Heavy but progressive, viscous yet melodic. The album caught the ears of the producers of the Planet of Doom film who quickly enlisted Vokonis to write an exclusive track for the next film in the animated anthology.
Meanwhile, talks had already begun with Ripple Music, the California-based purveyor of heavy, doom, stoner and psych. The chemistry between band and label was instantaneous and in less than a week Vokonis were welcomed into the Ripple family of heavy rockers, alongside such bands as Mothership, Wo Fat, Roadsaw, Devil to Pay and more.
The Vokonis story dates back to October 2015, when three fuzzers with a strong sense of D.I.Y attitude, Simon, Jonte and Emil broke from their prior band, Creedsmen Arise, to focus on a new direction. Hailing from the Swedish city of rain, they were held indoors and practiced, played and cried tears of fuzz days on end. Eventually these hours of fuzz turned into songs that became their first album "Olde One Ascending", which would receive critical acclaim from all corners of the world.
"Through all of this, Vokonis reinforces their argument of what "heavy," as a sonic concept, is all about, and they bring a sense of freshness and purity of intent to back them up that makes it difficult to find a counterpoint. Maybe it is time everybody just riffed out." — The Obelisk
Now they set their sights forward and team up with Ripple Music to deliver their sophomore album, "The Sunken Djinn" for a summer release in 2017." More madness is sure to follow
www.ripple-music.com
https://vokonis.bandcamp.com/