Prepare for a huge slab of protometal leads, psychedelic riffs, rolling bass lines, with killer melodies and grooves, as Ripple Music unleashes the debut album from Finnish rockers Craneium "Explore the Void". 
Craneium was formed 2011 in Turku, Finland, but the roots of the members grow deep in rural Ostrobothnia , the  bible-belt of Finland, further north where the are more Holy Books than Sabbath records on the shelves. Craneium formed around one goal – to write some seriously intense and fuzzy riff rock. Eager to play they immediately headed out for live shows as soon as they had penned together some tunes. Live the energetic nature of the band really comes alive and shines. When they perform they are one force with the music, which they projectile right into to the crowd at full volume. Needless to say, they always end a concert dripping in sweat with the audience mangled against a wall of fuzz.
The band released The Slowerdrive Tapes on cassette in 2013 and a 12″ split in 2014 with fellow 'nauts 3rd Trip. 2014-15 they spent long hours recording the essence of these four years: "Explore The Void", a 50 minute journey through fuzz rock mayhem. The bands sound is a constant ebb and flow of different influences. They go from atmospheric clean vibes that build up and build up, only to clash into fuzzy grooves. While they're not trying to reinvent the wheel they're giving it a hard spin with their own brand of fuzz rock!
Wrapped up in some stunning, artwork, this album creates a total sonic experience; the sort of thing that you can get utterly and beautifully lost in, as you travel
beyond the valley and into the void. After all…
This is pure rock and roll for the heavier generation.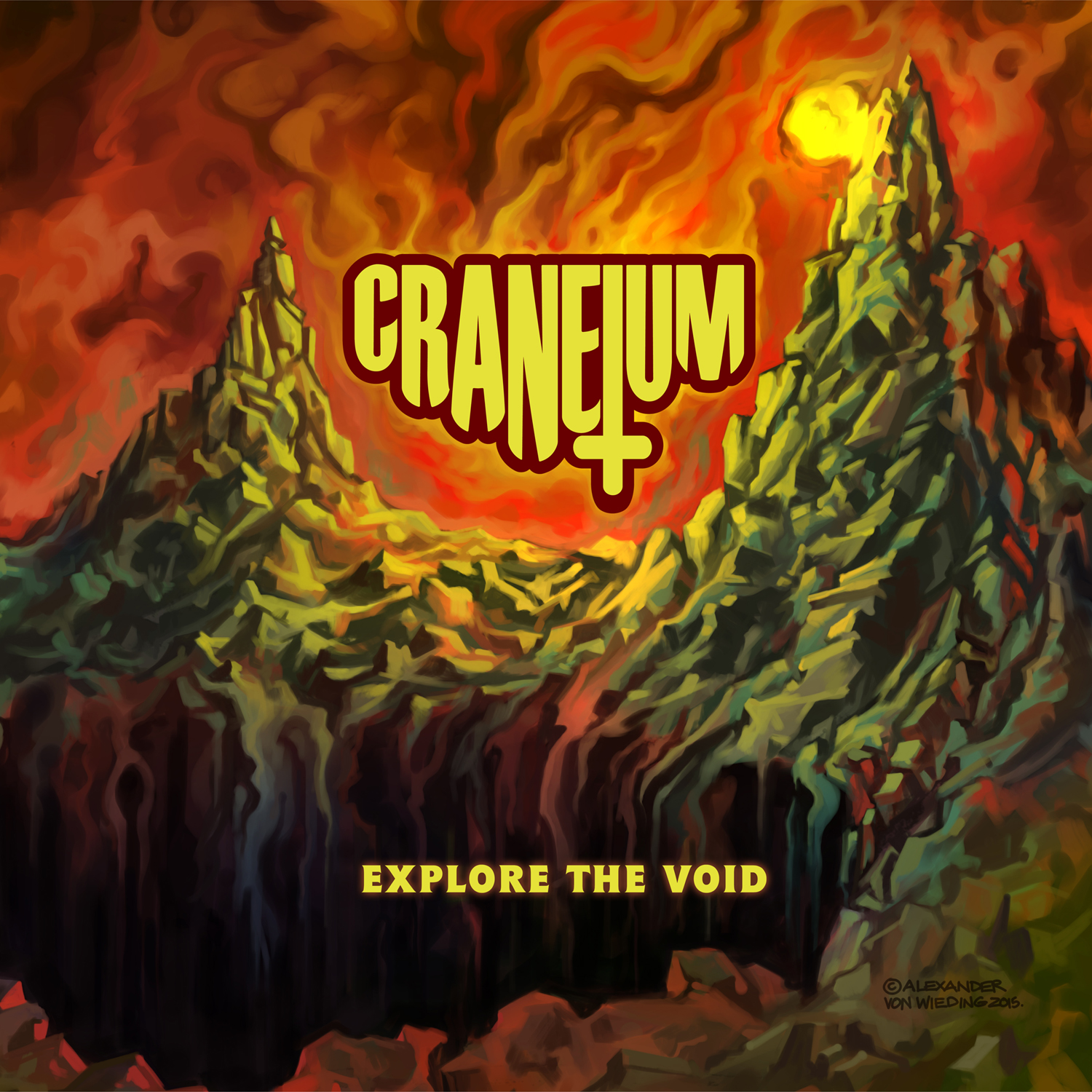 Look for Craneium's Ripple Music debut "Explore the Void" this winter on limited edition vinyl, world-wide vinyl, CD and digital.